electrically efficient converting most of your batteries power into
usable horsepower unlike motors requiring solidstate controllers.
LINK HERE TO SEE OTHER Manta 2 IDEAS AND CONVERSIONS
---
The next revolution in direct drive wind turbine technology!
LOTS OF LOW END POWER GENERATION ABILITY!
Fits on most common Etek bolt patterns and mounts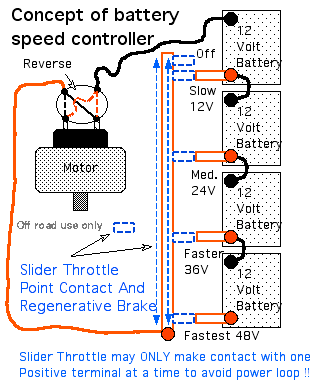 Permanent Magnet Motor /Generator
NO EXPENSIVE CONTROLLER REQUIRED
Let your battery voltage
be your speed controller.
-Low speed 6 volts
-Medium speed 12 volts.
-High speed 24 volts
-Hyper speed 48 volts
Just Plug & Play -
No expensive motor controller needed -
Brush technology is older but they are very
quick and simple to replace in the field AND
brushed motors convert more electricity into
usable horsepower! - 94% Electric Efficiency!
OR - GET A CONTROLLER -
NEED A SPEED CONTROLLER?
MILLIPAK IS THE BEST CONTROLLER
http://www.sevcon.com/dc-controllers/millipak.aspx
http://www.sevcon.com/products.aspx
http://curtisinstruments.com
http://www.alltraxinc.com
http://kellycontroller.com/
http://www.dmcde.de/

NEW SIGMA CONTROLLER - Download
---
Specifications:
7.91o" diameter / 7.75" length
3/4" shaft with 3/16" keyway by 1" long
Torque constant: 1.14 in-lb/Amp (0.13 Nm/Amp)
12V to 48V (4550 RPM MAX - MOTORS MUST BE UNDER A HEAVY WORK LOAD AT ALL TIMES!)
Can be used as a generator, makes power when turned (Requires 100 amp blocking diode)
Great for VERY low voltages at high amp loads (Perfect PMG for making hydrogen)
Perfect for building simple, cheap and dependable low voltage wind turbines.
A put-up and forget design! Expect decades of dependable service life.
Rain, ice and weather proof electronics.
Lithium/Graphite brushes last up to 275,000 hours (When used as electric generator in wind power systems)
6 horsepower continuous duty at 36 volts without cooling
10 horsepower max at 48 volts / 60% duty! Motor temp not to ever exceed 125F. KEEPING THE Manta 2 COOL
Works for both CW or CCW rotations (Never rev motor over 4550 RPM! Must be used under a heavy work load)
Epoxy/Lam rotor efficiency = 94% (Brushed motors convert more electricity into usable horsepower)
Weighs 22 lbs. / Dimensions - 8"X 9"X 9"
SHAFT LOCK REQUIRED and SUPPORT BEARINGS RECOMMENDED
Manta 2® #PMG308
Used for wind charging 6 or 12 batteries (Used in many low voltage hydrogen generators)
Great for charging BIG battery banks that are drained. The higher the amp load the better the efficiency.
---
How to figure torque - http://www.engineeringtoolbox.com/electrical-motors-hp-torque-rpm-d_1503.html

---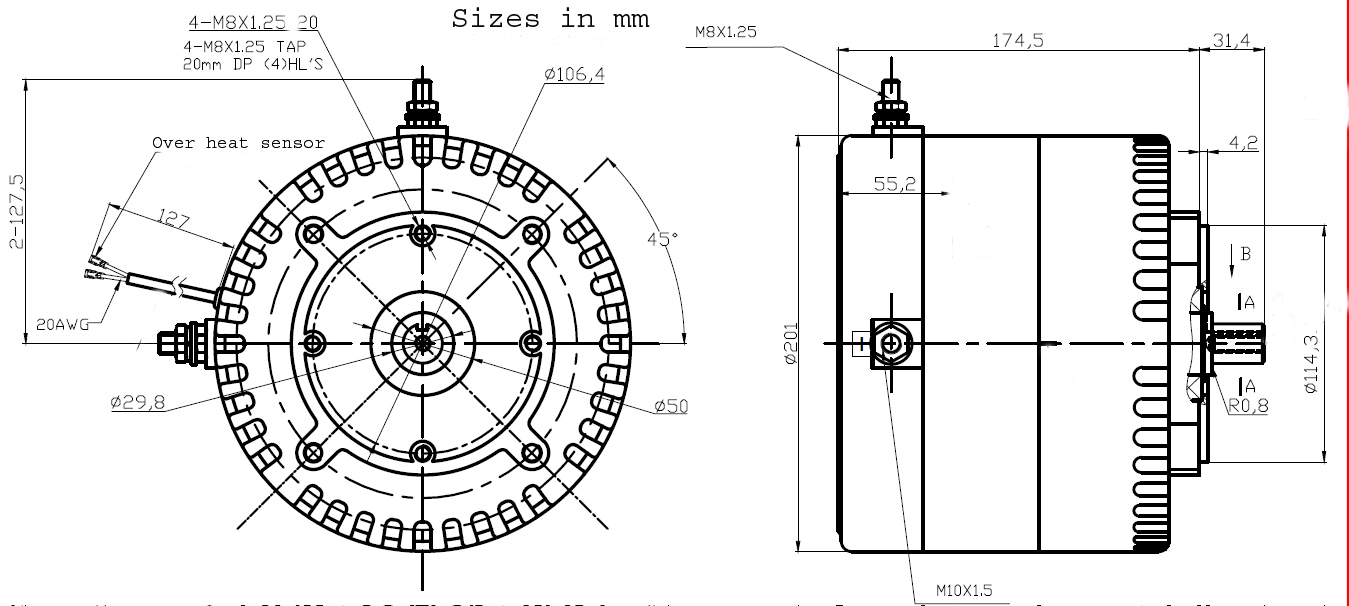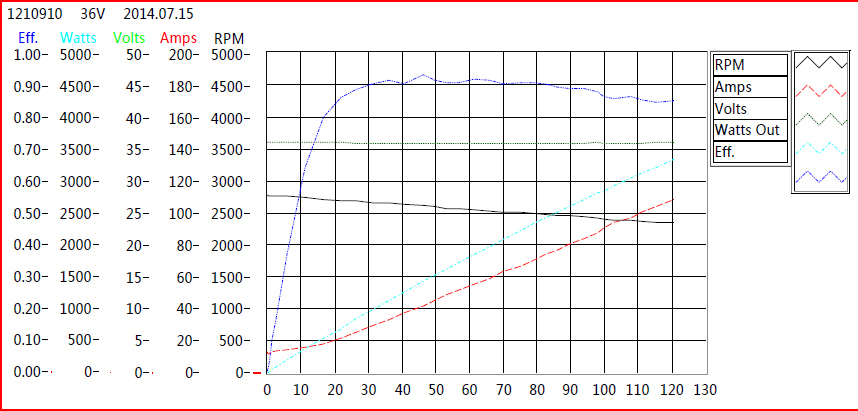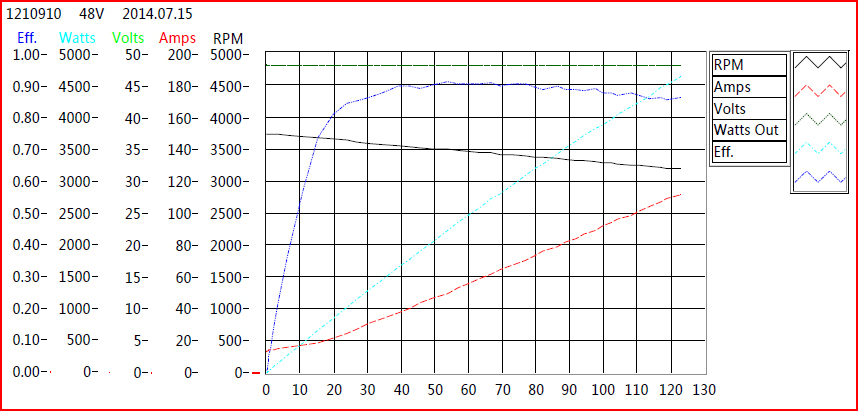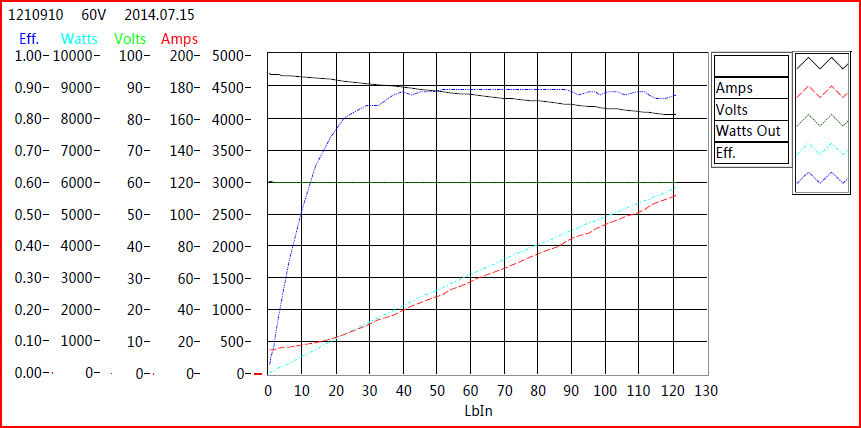 How to figure torque

For old browsers link here -
http://www.youtube.com/watch?v=1FgmXnrAOA8
---
The Dual Bicycle Project-
For old browsers link here -
http://www.youtube.com/watch?v=tYZ6cpWdTGA
---
Fast and silent
Electric boat conversion (video from unknown youtube source)
---
WARNING: this motor is NOT an ordinary motor, and should be handled with GREAT care.
Do not allow motor to get over heated!
It is very capable of serious power and should always be completely secured before applying any power to it.
Power curve for both motor and generator usages
(Note: When used as a generator a MIN. 100 Amp blocking diode is needed!)
Ohms law calculator
The #PMG226 is a Hydrogen Appliances Exclusive! Only available here.
(Ratings are based at time of high load)
(This PMG is recommended for experienced AE designers only!)
The Manta 2 includes a 90 day repair only warranty.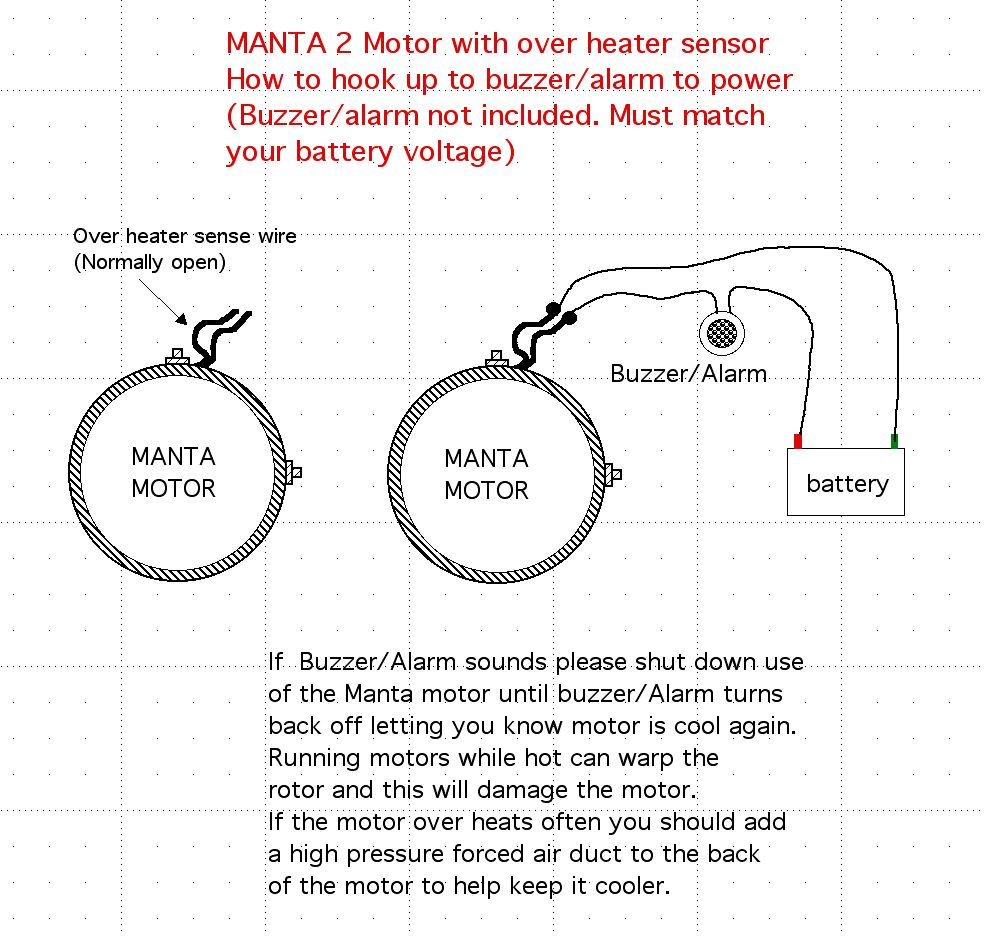 ---
PRODUCT IDEAS
BUILD ELECTRIC CARS / INVENT ELECTRIC BOATS / DESIGN ELECTRIC MOTORCYCLES
We want you to use these motors in your product designs to help mankind as we slowly run out of cheap fossil fuels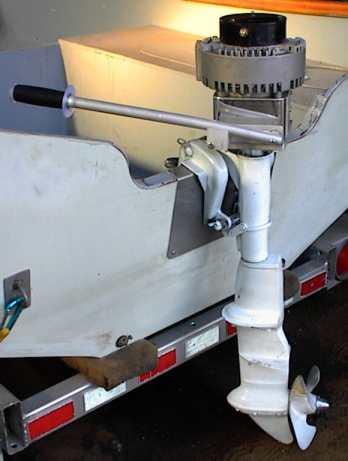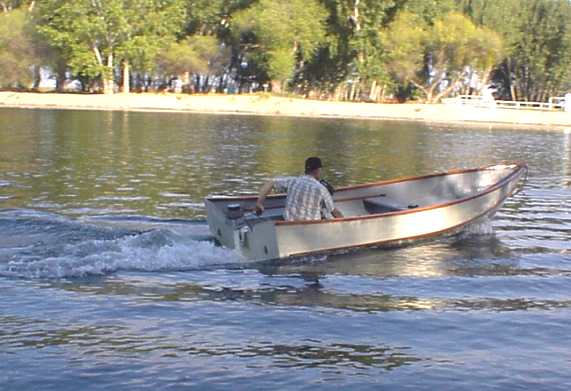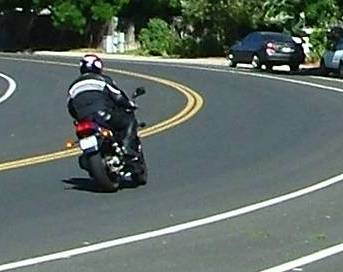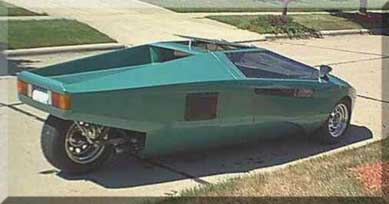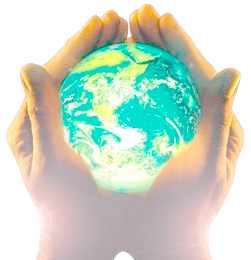 400 Mile Range Plug-in Electric Car Using Dual Manta 2 Motors
Battery pack is 900 x Li-ion computer batteries / Weight 1200 lbs.
Lasts for 3700 charge cycles or 15 years of commuter driving.
Plug-in and get your fuel for only a .25¢ per gallon price equivalent!
In 10 years from now this is how 80% of us will be driving, Electric!
---
---
BE SURE TO USE LARGE GAUGE "00" WIRES ESPECIALLY ON 12 VOLT ENGINE DRIVEN PMG's
PMG's produce unregulated D.C. voltage and may require a charge controller for smaller batteries banks or non-grid connected applications.
---
"A Real Power House for electric power generation from wind!"
(gearing still recommended for higher voltages and efficiencies)
To give you engineering types some idea of how unusually hyper the #PMG226 is, try this test;
Short out the power leads of the #PMG226 through an amp meter in line and try to turn the shaft by hand. While under a full load the shaft seems almost seized BUT during your fatiguing attempt to turn the shaft you will have produced well over a 35 amp reading on the amp meter!!!
You say 35 amps just by turning the shaft by hand? YES! (This test may require vise-grip pliers for persons with weak grips)
That's 35 amps at well under 1 RPS - WOW! Not bad for a direct drive unit!
At last, a permanent magnet generator that does not require a gear box!
Produce power at direct coupled wind turbine shaft speeds as low as 60 RPM!
Designed to be directly mounted on 8 to 12 foot in diameter high speed wind turbine propellers.
---
WARNING: this motor is NOT an ordinary motor, and should be handled with GREAT care.
It is very capable of serious power and should always be completely secured before applying any power to it!!
The Manta 2 includes a 90 day repair only warranty. Over heated motors will not be warranted. Be sure to provide adequate ventilation and do not run them to hot!
---
What are people saying?
Dear Qaz___,
I just wanted to let you know, I finally ran the motor I purchased awhile back. It ran great!!
I have it in a 1 1/2" scale locomotive, using a "Pro-150" controller from a company in England called "4QD"
I am very impressed. Thank you again.
Jim - jht207
---
KEEPING THE Manta 2 COOL
An over heated Manta 2 is a DEAD Manta 2
It's a motor or a generator yes both not at the same time.
As a generator it should only run at 1200 RPM tops as heat is a concern.
---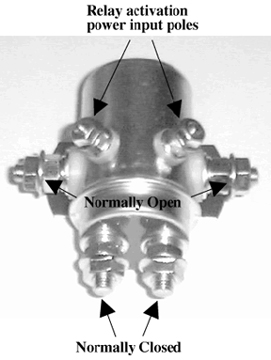 For Boats you just need a BIG relay for a controller.
For boats you do not need a controller. It is simply ON or OFF.
Its very simple for boats since they have forward momentum.
For going SLOW you can simply FLASH or PULSE the power switch
on once every 5 seconds or so to give you a little boost of speed.
(24 VOLT MAXIMUM)
All you need is a BIG relay like this.
Continuous Duty Relays - 440 Amp Rated - LINK HERE (24 VOLT MAXIMUM)
---
ALSO SEE OUR 'ELECTRA" brand 4 hp electric motors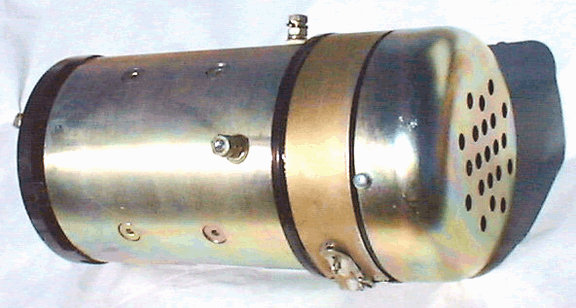 Electra / 4 HP Motor
---
Wiring in all up
You will need LARGE copper wire at least #4 gauge to wire it all up.
Also get same COPPER crimp on lugs made for studs with a 5/16" loop hole.
OLD MANTA 1
---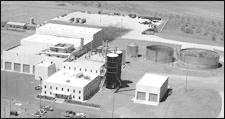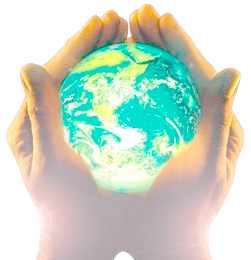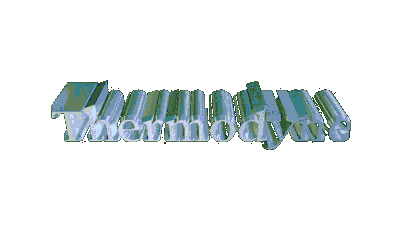 Questions??? For Fast Email Service Email Us Please.